Motorcycle Accidents
If you or a loved one has suffered a serious injury in a motorcycle accident, you have one opportunity to get the compensation you need to face the future. Experienced Akron Motorcycle Attorney, Barry M. Ward, has over 28 distinguished years helping Summit, Stark and Portage County Auto and Motorcycle accident victims get the justice they are entitled to.
Injured in an Ohio Motorcycle Accident and need an experienced Ohio Motorcycle AccidentLawyer? You need to speak to Barry M. Ward now! Barry will explain all the options available to you. Take action now, don't wait. Barry is the experienced Akron Ohio motorcycle injury lawyer to get the results you deserve.
Motorcycle accident victims all too often never realize the true value of their accident claim as insurance companies and their agents sole function is to deny claims, avoid liability or lessen the value of your case. Valid claims are often forfeited or reduced when an expert motorcycle accident attorney is not retained. Do not risk losing the full value of your case. I am an aggressive and experienced motorcycle accident attorney and I will seek the full value of your accident claim.
Ohio Motorcycle Law makes negligent drivers liable and responsible to Ohio motorcyclists. A biker may obtain compensation for injuries caused by another driver's negligence. Pain & suffering,disfigurement, scarring, economic loss, are just some of the damages that would require payment. Barry M. Ward is an Ohio Motorcycle Accident Attorney whose focus is to ensure you receive the maximum compensation for both bodily injury and any restoration or replacement of your motorcycle.
Call attorney Barry M. Ward today.
Akron : (330) 535-1555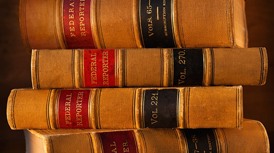 Contact Us Now
Barry M. Ward Co,. LPA
PNC Center
One Cascade Plaza, Suite 1000
Akron, OH 44308