Areas Of Practice
Personal Injury
If you have been injured due to someone else's negligence or wrongful action, you may have a personal injury claim. The injury could have occurred in an automobile accident, motorcycle accident, trucking accident, in a hospital, on private property or at your work place.
The nature of the injury can be physical, economic or emotional. Depending on the facts and circumstances of the case, you, the injured party, may be entitled to compensation for pain and suffering, loss of wages, permanent disability and emotional trauma. Any personal injury practice focuses on helping people recover the maximum amount of financial compensation in cases of serious personal injury, including those involving:
Motor Vehicle Accidents
Truck Accidents
Motorcycle Accidents
Boating Accidents
Dog Bites
Burns
Medical Malpractice
Wrongful Death
Nursing Home Neglect
Automobile, Truck and Motorcycle Accidents
Automobile, truck and motorcycle accidents occur all the time and sometimes the results can be devastating - even deadly.
If you were injured in a car crash, truck crash or a motorcycle wreck that was caused by someone's negligence, please contact an attorney at Barry M. Ward Co., LPA for a free initial consultation and case evaluation.
For more details, visit this page.
Medical Malpractice
Healthcare providers are bound both ethically and legally to a high standard of patient care that is required every single time their service is rendered. Failure, whether unintentional or not, to meet these high standards may constitute medical malpractice.
When healthcare professionals and/or their facilities cause death or serious injury, Barry M. Ward is there to help the patient or their surviving families get the justice and financial compensation due to injuries including medical expenses, pain & suffering, etc. Barry M. Ward has the knowledge and experience to litigate medical malpractice cases involving:
Emergency Room errors
Surgical Errors
Nursing Home Abuse and Neglect
Traumatic Brain Injury
Birth Injury
Failure to Diagnose
Improper Medication
Instruments Left Behind
Wrongful Death
Nothing is more difficult and painful than losing a loved one because of the negligence of another. Barry M. Ward Co., LPA represents the families of people who died because of the negligence of others. By filing a wrongful death suit, your family may be eligible for financial compensation which can help to cover medical expenses, lost wages and funeral expenses. Depending upon the facts of a case, surviving family members may seek recovery on behalf of the person who died as well as recovery for the pain, grief and loss suffered by the deceased person's family. These deaths may be caused by:
Automobile Crashes
Truck Crashes
Motorcycle Crashes
Medical Malpractice or Other
Wrongful Acts
Criminal and Drunk Driving Defense
Federal Cases
White Collar Crime
Counterfeiting
Wire Fraud
Drug Trafficking
Email Fraud
Medicaid Fraud
Drug Cases
The attorneys at Barry M. Ward Co., LPA have dealt with many drunk driving cases and achieved excellent results for our clients. Contact us today if you are facing charges related to a DUI or drunk driving arrest.
We have defended many clients against a variety of drug charges including possession of narcotics with intent to sell and narcotic trafficking. We also defended individuals or their corporations facing white collar criminal investigations and criminal crimes in both state and federal courts.
You can count on us to provide a thorough and vigorous defense at every stage of the criminal proceedings.
Probate
Probate law is about more than Wills and Trusts; it is also the word used to describe the activity of taking care of the assets and debts of a deceased person under the protection of the law. Probate law is also about preserving your family's legacy and promoting your family's values.Barry M. Ward Co., LPA expertly and efficiently provides counsel and assistance with:
Estate Planning and Estate Administration
Trusts and Trust Administration
Guardianships and Conservatorships
Probate Litigation and Probate Matters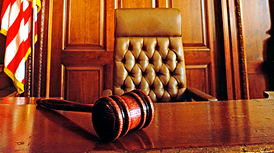 Contact Us Now
Barry M. Ward Co,. LPA
PNC Center
One Cascade Plaza, Suite 1000
Akron, OH 44308