Attorney Biography
The history of Barry M. Ward Co., LPA (formerly known as Teodosio, Cherpas & Manos) dates back over 35 years. Its founding partners, Alexander E. Teodosio, Christopher T. Cherpas and George T. Manos, started their legal careers together in October 1978. They developed a shared commitment to representing individuals in personal injury, medical malpractice, wrongful death, criminal defense and probate matters.
For over 28 years, Barry M. Ward has represented severely injured clients as well as individuals facing serious felony and misdemeanor charges.

Barry graduated from the State University of New York at Buffalo in 1981 with a Bachelor of Science degree in political science. Barry then graduated from the University of Akron School of Law in 1984 and began his legal career at Teodosio, Cherpas & Manos. In 1990, Barry became a partner and the firm name changed to Teodosio, Cherpas, Manos & Ward where he continued his practice with Alexander E. Teodosio, Christopher T. Cherpas, George T. Manos and Thomas A. Teodosio.
Barry Ward brings a wide range of experience to the representation of individuals in motor vehicle accidents, truck accidents, wrongful death accidents, medical malpractice, criminal defense and other serious and complex legal matters.
Bar Admissions:
State of Ohio, 1984
United States District Court, Northern District of Ohio, 1984
United States Court of Appeals, Sixth Circuit, 1985
United States Supreme Court, 1996
Professional Associations and Memberships:
Ohio State Bar Association Member
Akron Bar Association Member and Founding Fellow
Ohio Association of Justice Member
Location
Barry M. Ward Co., LPA is conveniently located in the PNC Center.
View Larger Map
Contact Us
Contact Barry M. Ward Co., LPA
Phone: 330-535-1555
Please fill out the form below and click "submit."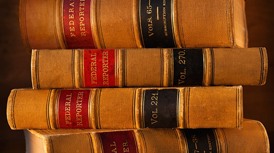 Contact Us Now
Barry M. Ward Co,. LPA
PNC Center
One Cascade Plaza, Suite 1000
Akron, OH 44308