Automobile Accidents
Have you or a loved one suffered a serious injury in an Automobile Accident?
If you or a loved one has suffered a serious injury in an auto accident, motorcycle accident, truck accident or another type of motor vehicle accident, you have one opportunity to get the compensation you need to face the future. Experienced Akron auto accident attorney, Barry M. Ward, has over 28 distinguished years helping Summit, Stark and Portage County Auto accident victims get the justice they are entitled to.
Choose a Highly Experienced Local Attorney
There is NO substitute for Experience! Highly experienced local Accident Injury Lawyer Barry M. Ward has been practicing before the local Summit, Stark and Portage courts since 1984 and has helped local auto accident victims successfully protect their rights and fully receive what they are entitled to. Call Barry M. Ward today for a local appointment: Akron (330) 535-1555. Canton (330) 454-0061
UNDERSTAND THIS:
Insurance adjusters have one purpose - to have you accept the smallest settlement as possible. The adjuster is not your advocate and is there to help his company, NOT you.
What you say to your insurance company can negatively impact your case. Most Ohio accident victims do not fully understand their legal rights. A simple mistake can ruin your chance for settlement.
Don't allow the insurance company adjuster to convince you that a lawyer isn't needed or to settle your case before all scheduled medical treatments are completed.
Don't try to handle your claim on your own. Insurance adjusters and insurers are known to have two sets of procedures when handling accident claims: specific procedures for claimants without attorney representation and a different set of procedures for accident victims that are represented by an Ohio accident attorney. The plain truth is that insurance companies rarely provide the maximum recovery when you handle your claim without legal representation.

If you've been seriously injured in an automobile accident, you have the right to gain compensation for your loss and suffering. Get in touch with a skilled and experienced car accidents injury attorney or truck accident lawyer. With over 28 years of experience, Barry M. Ward ensures that you are best represented so that you get the justice you deserve.
Things to Know If You've Been In A Car Accident in Ohio:
Contact a physician right away. The physician's visit is for more than for medical reasons alone.Insurance companies will hold against you any delay in time between your accident and your first visit to a physician.
Contact the right physician. Not all physician practices provide the right kind of treatment that accident victims need. A family physician or primary care doctor may not provide the right type of treatment as a physician who specializes in the treatment of accident injuries.
Make sure to attend all your scheduled physician and physical therapy appointments. Failing to make all your scheduled appointments may not only delay or prevent proper healing, you'll also risk lessening your settlement.
Call attorney Barry M. Ward today.
Akron: (330) 535-1555
Canton: (330) 454-0061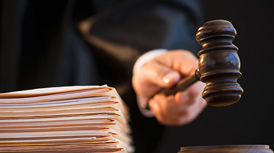 Contact Us Now
Barry M. Ward Co,. LPA
PNC Center
One Cascade Plaza, Suite 1000
Akron, OH 44308